NDSTT Downloads
1.18 TTMenu kernel for DSTT/DSTTi. For installation unzip the download, copy the complete contents, "TTMENU", "TTMENU.DAT" and "TTMENU.SYS" to the 'root' of your Micro SD
1.18 TTMenu kernel for DSTT/DSTTi. For installation unzip the download, copy the complete contents, "TTMENU", "TTMENU.DAT" and "TTMENU.SYS" to the 'root' of your Micro SD
Backup units are now being manufactured and distributed in the markets as solutions to loss of game data and accidental errors that disrupt games being played with portable players like the Nintendo DS.  It is also a device used to store data from the player into the computer and vice versa, making installations and saving easier than ever before.  The DSTT - DS Top Toy for example is a new release of a Slot 1-based Nintendo DS entertainment unit that also functions as a development and backup unit.  The DS Top Toy, amongst the many flashcarts that don't fit or are not compatible with most legal backups, is a reliable, easy-to-fit, and 100% compatible backup unit that can do pretty much every basic feature a backup tool would need. 
Some of the most interesting features of the DS Top Toy are of the following:
It's made out of thin plastic and can fit perfectly into the Slot 1 of the Nintendo DS.
It is a Slot 1-based solution
Plug & Play Installation
Supports Clean ROM images
Supports FAT16 and FAT32
Saves directly onto the SD Card, and many more. 
It gets really frustrating when your entertainment and backup unit doesn't work or can't even fit inside the Slot 1 of the Nintendo DS.  With DS Top Toy though, you can have both a backup tool that fits perfectly and is a 100% compatible backup unit.  With a lot of flashcarts broken and damaged, the DSTT - DS Top Toy fits perfectly and can be removed with ease. 
The latest 3DS compatible R4 3DS ROM flash cards.
www.R4 3DS.com - the R4 for Nintendo 3DS / 3DSXL.
www.GW3DS.com - Gateway 3DS Team Home Page/. Gateway 3DS Review.
www.Sky3DS.uk - User friedly Sky3DS Flash card for all 3DS Console versions.
• Nintendo DS Slot-1 interface, built-in boot function, can boot games from Slot-2 GBA flash cartridge on NDS and DS Lite consoles.
• Supports clean DS ROMs, no need to patch games using computer software, 100% RomSet game compatibility.
• microSD and micro SDHC - fully compatible, all sizes up to maximum of 4TB capacity (4096 GB bytes).
• Hardware interface to take advantage of SDHC high-speed transmission, support any manufacturer and brand and speed microSD card, to prevent in game slow downs for loading.
• Direct save game file storage to the SD card, no battery memory, never loose a save game file.
• DSTT card will automatically identify the game archive type, You do not need to update the archive library.
• DSTT has a built-in Action Replay and Goldfinger cheat support, editable library for new game roms.
• No extra power requirements for the console. Effective micro-power design of the chip means that power is used effectively and you get the same DS gameplay times as you would have with a genuine original Nintendo cartridge.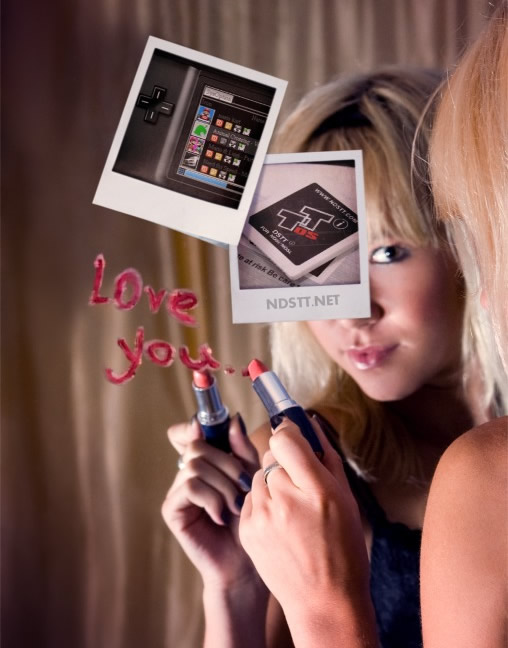 Nintendo DSTT Flash Card Introduction
◇ 100% SDHC TF and standard TF compatibility up to 4TB(4096GB) memory space.
◇ High speed SDHC. Supports any TF card speed with no lag
◇ Supports cheat and edit the code base.

DSTTi Introduction

◇ The advanced version of DSTT, TTi & DSTTi for DSi/DSL/DS
◇ The product has unique hardware serial number, which can be read and display by kernel menu

Obtain files
Supports multimedia files,or
Homebrew of any size

Copy files
Directly Drags and drops all files into
the memory disk from Computer

Run app/movies
Plugs and plays
Download DSTT • DSTTi® Firmware Kernel : R4 3DS ROMs